If you wish to order Tecia Werbowski's books, please contact her directly.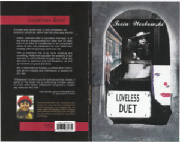 Loveless Duet
A tender and candid view of how completely our emotions control us, rather than the other way around…
Esther, widowed after a successful marriage, is at the end of a disappointing love affair with an older man. In an effort to compensate for an unexpected sense of loss, she juxtaposes her own failed relationship with her grownup son's love life.
With a frankness that is by turns amusing and unsettling, Werbowski lays bare the anatomy of our attempts at self-fulfillment through love. What she discovers is pettiness and self-deception, as well as moments of grace and levity.
Set in Montreal and Europe, Loveless Duet chronicles all the missteps and misfortunes of passion as any age.
"Werbowski's style is succinct and deceptively simple. It works on the reader like an unflinching intimate memoir. In a very short space, Werbowski composes a modern day fractured fairy tale."
- Joel Yanofsky, author of Mordecai & me. An Appreciaion of a kind.
TECIA WERBOWSKI has composed eight novels. Her work has been translated into several languages and adapted for the stage, radio and television. Born in Poland and a child of the Holocaust, she now splits her time between Montreal, the Laurentians and Prague.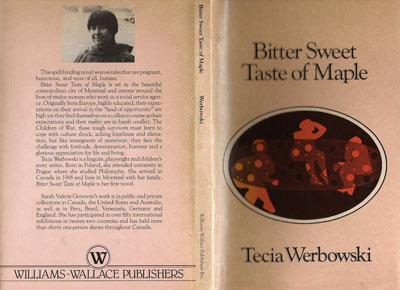 Tecia's first published book
From the Web Editor: Tecia Werbowski's literary activities.
April 2006.
Tecia Werbowski is coming out with a new miniature novel, or novella entitled "Loveless duet", originally called Not a love story. It will be published and launched in September 2006.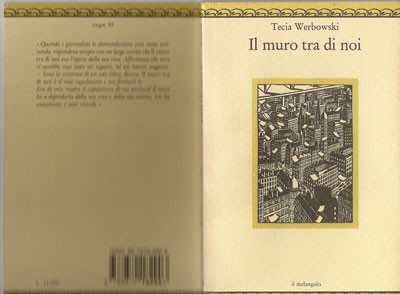 Le mur entre nous was published in Italian too!
Tecia's work, especially Le mur entre nous (Actes Sud, France) was adapted by Pavel Kohout into BBC radio play, theatre play running for almost five years on the small stage of the National Theatre in Prague, toured Germany and Austria to finally be produced as a television play in Warsaw. Presently negotiations are taking place for the play to inaugurate in Zydowski Theater in Warsaw, hopefully in 2006.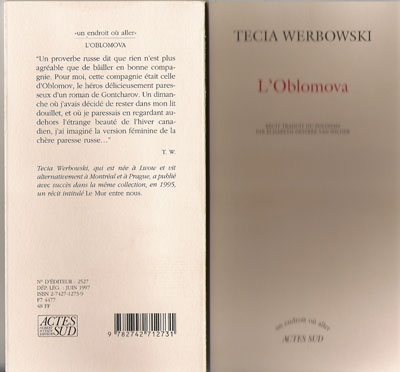 L'oblomova (Zaspane zycie), adapted by Tecia, is still performed in Prague in the National Theatre.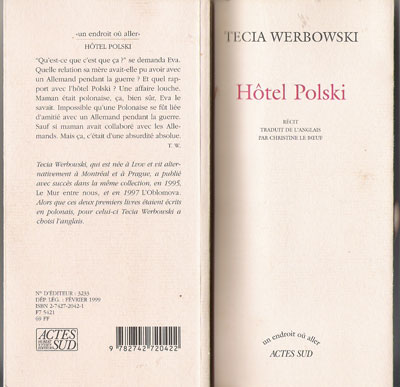 The latest news is that Hotel Polski, originally published in France, will be presented in Bucarest from 25th April until September. Some of her work deals with the Polish-Jewish themes, but she also writes about the communist and post communist Prague (Prague memories and Ich bin Prager). Hotel Polski deals with the Polish, Jewish, German question. The same problem is described in her story Zina, published in Midrasz, January 2005.
Loveless duet, with the Polish Jewish protagonists, talks about more intimate issues. Joel Yanofsky, the critic for The Gazette and National Post, comments: ".Werbowski provides any reader who's loved and lost or loved and not been able to commit, with an amusing, tender and candid view of how completely our emotions control us rather than the other way around. Werbowski's style is succinct and deceptively simple with an enchanting European flavour to it......"